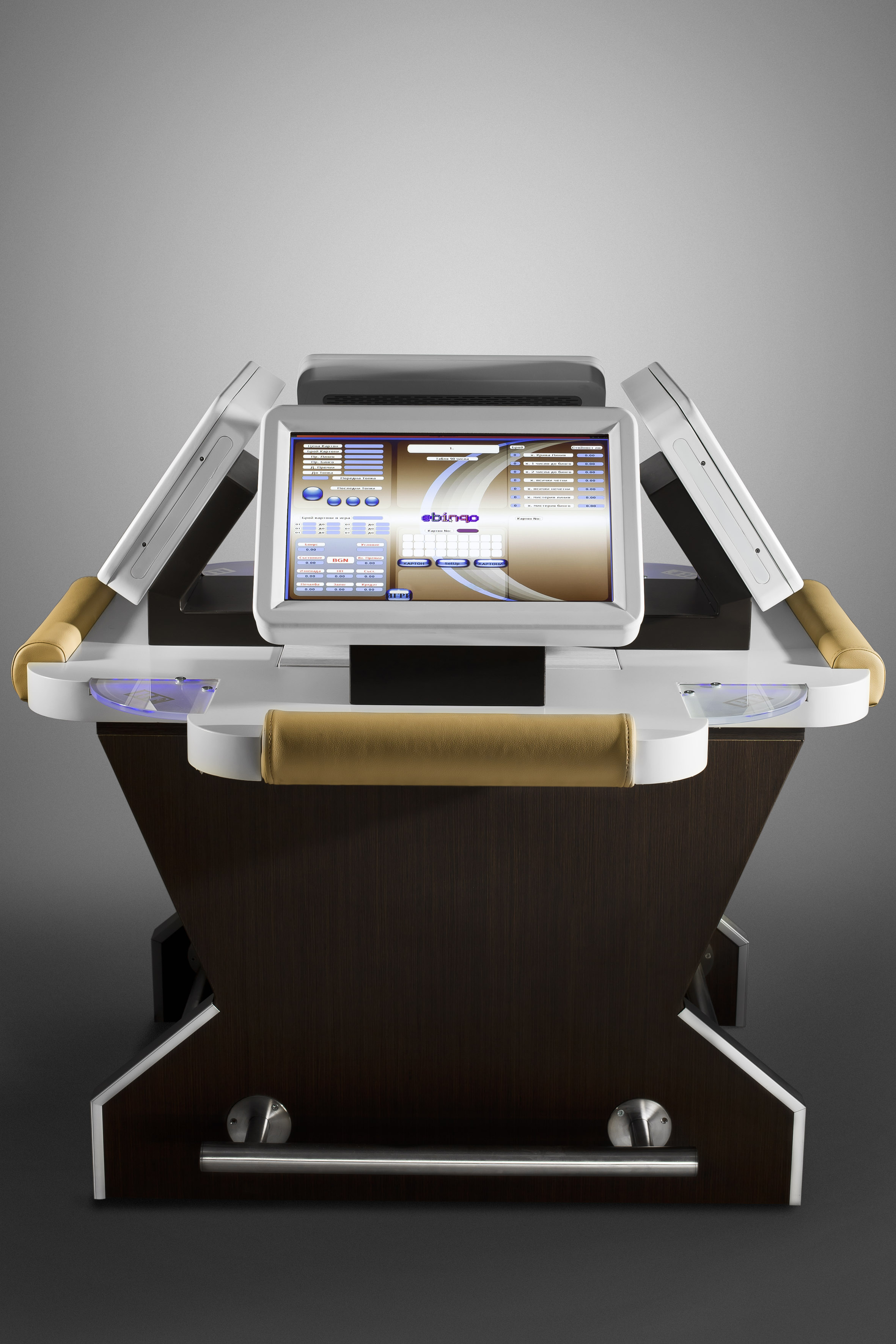 4 Places Wooden Cabinet is one of our products we have developed very carefully and with particular care for details. Not that we do not have the same concerning our other products, but since this machine is designed for four people, we have had to provide the four places with maximum comfort and pleasure.
Like in everything we produce, when developing the 4 Places Wooden Cabinet, we have tried to put emphasis on the luxury execution, contemporary design and comfort. For that reason we have combined boldly different materials – natural leather, glass, metal, MDF and particle board. We have provided a cup holder and an ashtray with LED lighting so that the players can fully indulge in the thrill of the game. The 18.5"HD Touch Screen Monitor introduces you to a completely new experience of reality. Everything is provided to all four players simultaneously.
The machine is compact with its 1118 mm high, 1162 mm wide, and weighs 70 kg. In this way it can be installed almost anywhere without taking too much space. Еvery classy gaming room should provide that emotion to its customers.
Wooden construction
Discreet LED backlight of the drink tables
4 x 18,5" Touchscreen Monitor IDS-185WS25DVA1E
Control module 4 х SIMB-M01- 1VGS8A1E
Leather armrests
Maximum power consumption: 1000 W
Height:
1118 mm

Width:
1162 mm

Depth :
1162 mm

Weight :
70 kg

Required voltage
230 – 240 V AC

Operating temperature
+10° C ÷ +30° C

Operating humidity
20% ÷ 80%