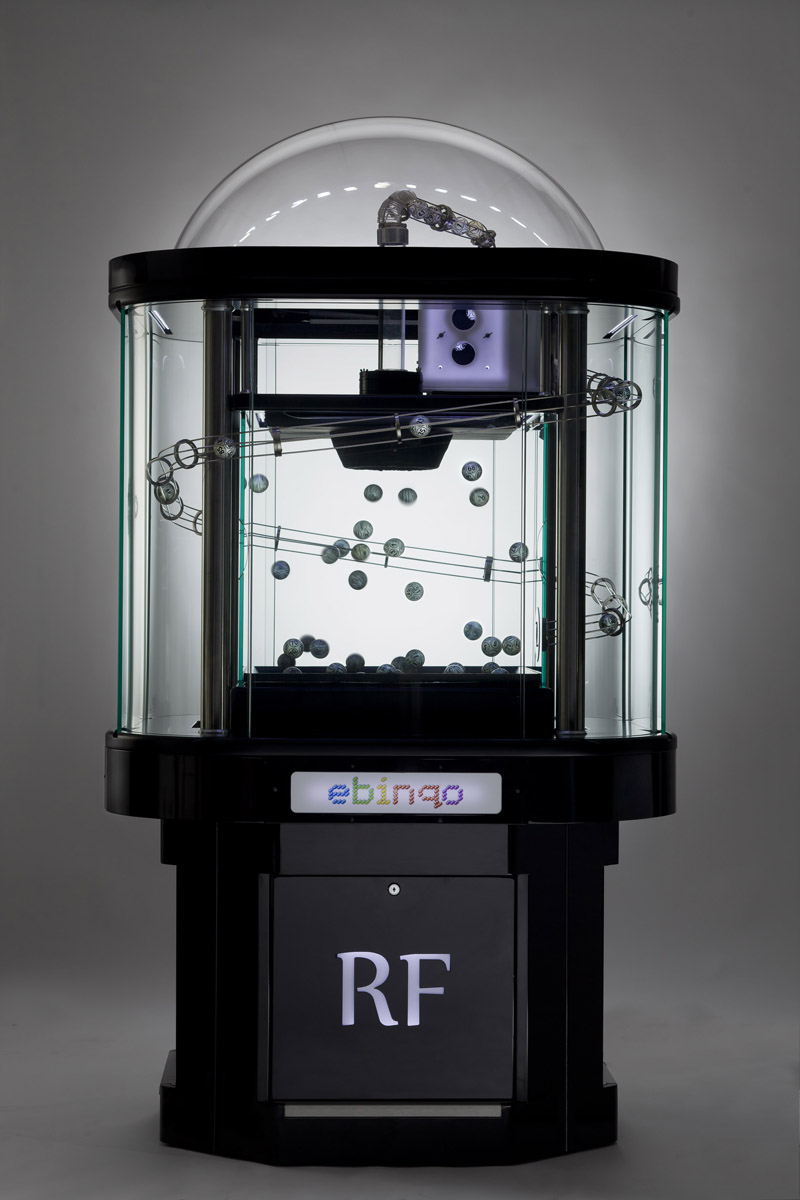 Put your trust in this glass sphere for toto and lotto games. With it you will get more than you are used to, while investing in similar machines for toto and lottery games. A combination of style and functionality, it has a striking construction. The presence of a wide enough and transparent sphere guarantees maximum visibility for the users during the conduction of every game.
The speed of ball drawing with automatic recognition, without voice announcement, can reach 800 ms. The recognition percentage with the above-mentioned ball drawing speed is >99,75% with a technological possibility for the percentage to reach a value of >99,999%.
The glass sphere looks impressive, which also is indicative of the quality of its production. In contrast to its obvious functional advantages and the presence of technical elements, the maintenance of the sphere is extremely easy and convenient. Each separate module of the glass sphere corpus can be served quickly without the need of a full dismantling of the construction. The machine is an excellent example of a technical invention which maintenance can be carried out even by non-professionals, without any damage to its proper functioning.
Мetal supporting construction
Centrifugal fan S&P CBT80-N
Smart camera VC4038/E
Highly efficient LED lighting (6000K-6500K)
Microprocessor-based controller
Maximum power consumption: 500 W
Height:
1760 mm

Width:
1030 mm

Depth :
772 mm

Weight :
250 kg

Required voltage
230 – 240 V AC
three-phases AC motor

Operating temperature
+10° C ÷ +30° C

Operating humidity
20% ÷ 80%