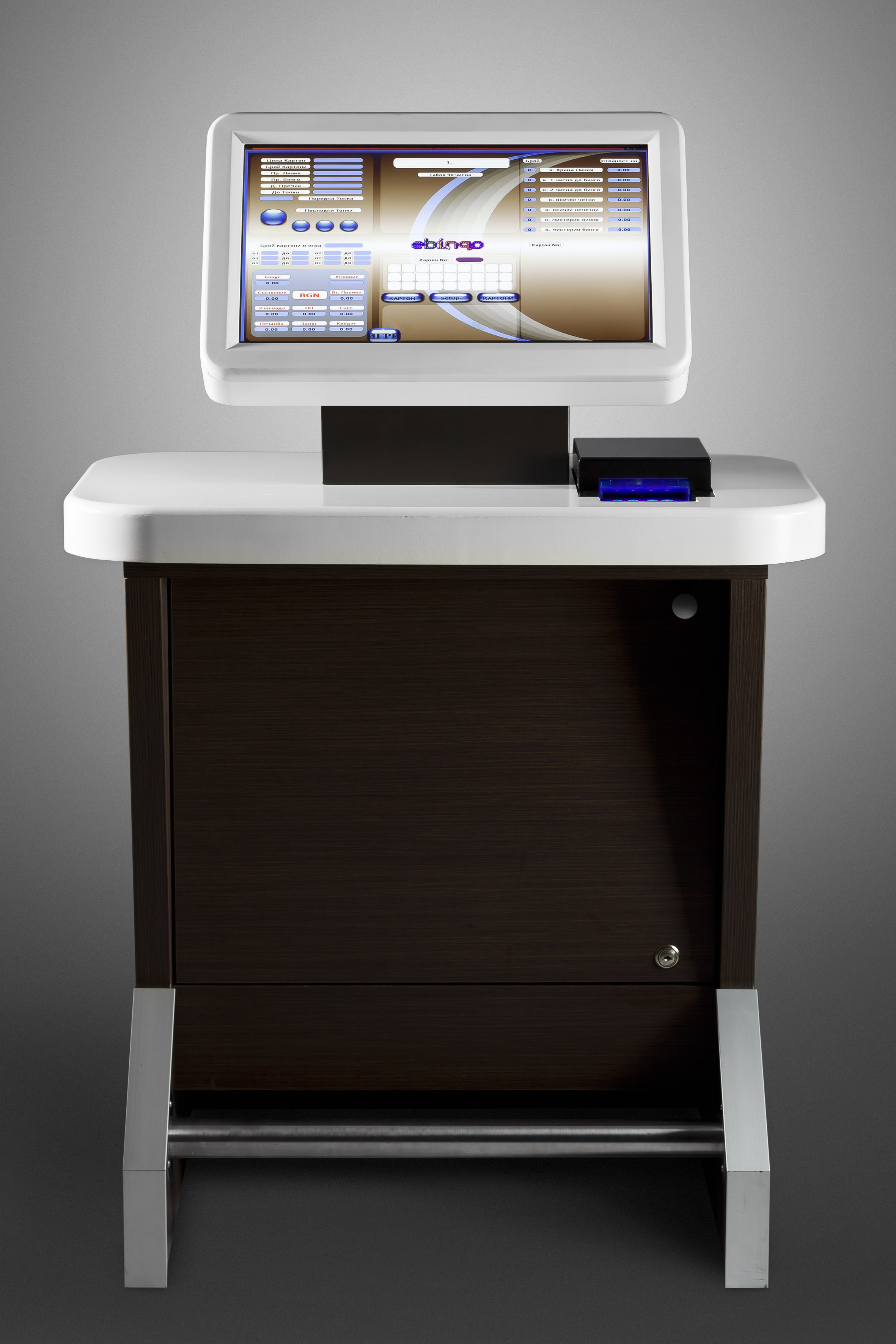 We are really proud to introduce you to our wooden cabinet. With its compact size of 1118 mm high, 750 mm wide and 70 kg, the machine takes up little space and can easily be installed anywhere.
At the same time, we have made sure to provide, in these compact sizes, all possible extras in order to ensure complete comfort of the user. The 18.5" HD touch screen monitor makes the experience totally realistic and truly gripping.
The discreet LED lighting complements the atmosphere and takes you to another reality. The futuristic design and durability of the wooden cabinet, achieved through the skillful use of MDF, particle board and metal, makes this product differ from already existing ones. To achieve maximum convenience the wooden cabinet is also equipped with a banknote receiver, so you need to do nothing but indulge in the game.
When developing our products our guiding principle is to take care of the final detail in order to offer full functionality and meet the highest requirements.
Wooden construction
Discreet LED backlight of the monitor and the panel
18,5" Touchscreen Monitor IDS-185WS25DVA1E
Control module SIMB-M01- 1VGS8A1E
Bill Acceptor Cashflow CS8307
Maximum power consumption: 300 W
Height:
1118 mm

Width:
750 mm

Depth :
420 mm

Weight :
70 kg

Required voltage
230 – 240 V AC

Operating temperature
+10° C ÷ +30° C

Operating humidity
20% ÷ 80%