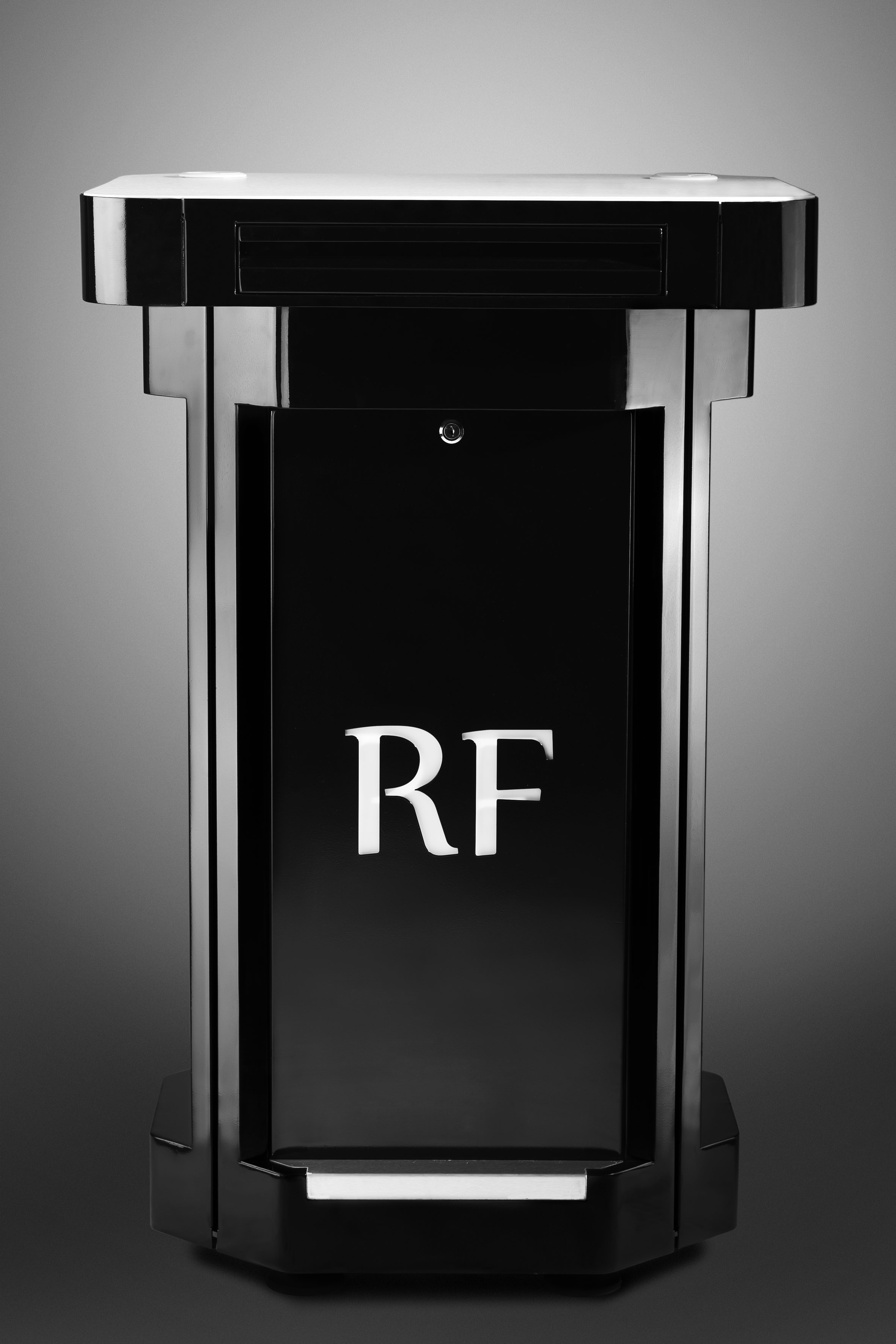 The cash desk is a very important component of the equipment of any gaming premises. Therefore, its design should be carefully developed, while ensuring stability, functionality and attractive vision.
That is why we have combined metal and particle board into our product to create a futuristic vision of something as if it comes from the future. The LED lighting makes the design even more luxurious and tony.
It is of a paramount importance that the cash desk provides comfort to the cashier and the croupier. To offer this to our customers, a dedicated team of highly qualified designers have surveyed customers' needs and preferences and implemented them into a truly premium product. In addition to the comfort of cashiers, the cash desk also provides an easy access to the built-in modules and thus its maintenance does not require any special care.
The frame dimensions are very compact: 1233 mm high x 640 mm wide, with 100 kg of weight, so it can fit into the most lopsided and narrow space.