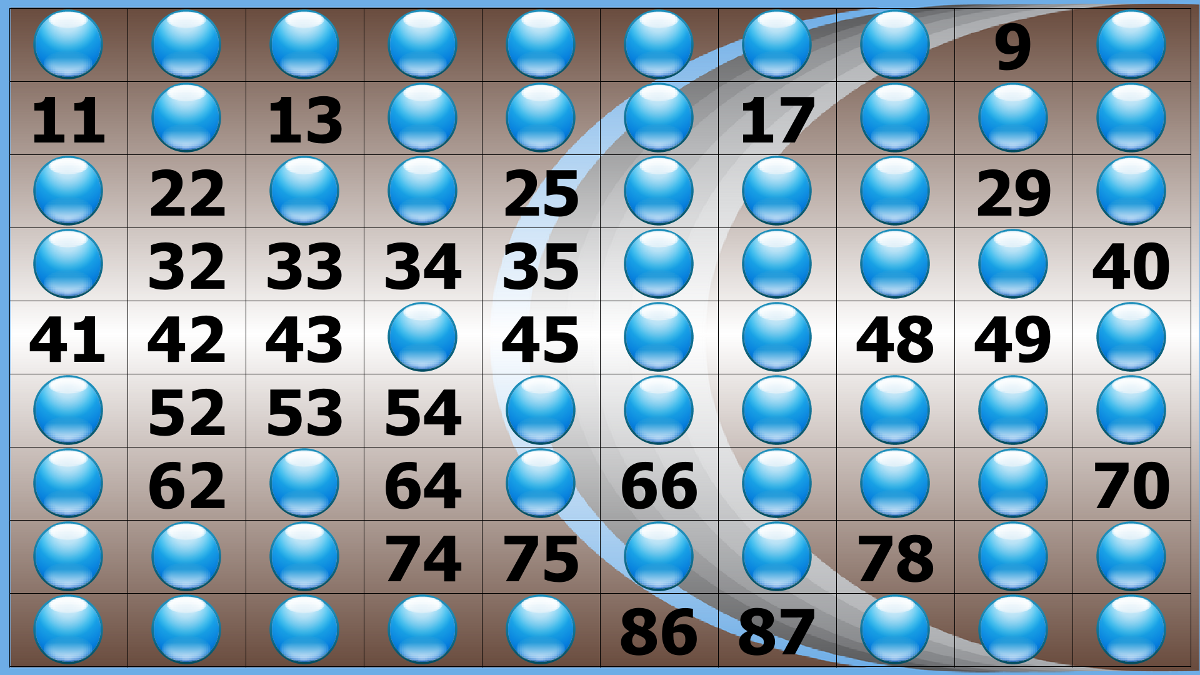 The 'ebingo' and 'bingobot' games use 50-inch LED FULL HD monitors for achieving effective data visualizations.
Most of them are located horizontally and show information about the main and additional prizes played in the hall: Line, Bingo, Jackpot, Mystery, etc. These monitors also provide information about card prices, number of cards sold, balls drawn in the current game, last three drawn numbers, 'maximum ball' for winning special prizes.
The type of the information displayed on monitors can be managed from the central computer in the hall. This allows a monitor in a particular game to be used as a 'board for 90 numbers' and if necessary, for the next game to display information about a particular prize. Switching from one mode to another is quick and easy saving time for the operating staff in the hall.